Popular animation delivery site YouTube.
There seem to be a lot of people who want to be preserving this animation at
his hand.
There was service that easily realized such needs.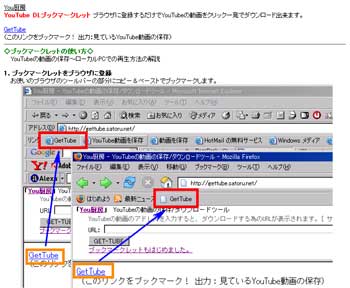 - The animation of YouTube is downloaded for one click.
There is a permanent wave link in the animation of YouTube.
This. It keeps it on a local disk with the flv file.
It goes to YouTube to see a video copy & paste doing a browser of the bookmark let.
When the video likes there is found, the bookmark let is started.
Download is begun.
Well, it is easy.